When you are interested in a Brand of Exercise Bikes, Indoor Cycles or Fitness Equipment and would like to know more about the brand, the company behind the brand and the models that they make, see our comprehensive Exercise Bike Brand Reviews below.

NordicTrack Exercise Bike Reviews - Review and compare all Nordic Track models and types (Uprights, Recumbents, Indoor Cycles). What advantages does NordicTrack have over other brands?

Proform Fitness Bike Reviews - Proform makes some of the most affordable and most innovative Indoor Cycles and Stationary Bikes including the new and exciting Proform Tour de France (TDF) Training Bike.

Schwinn Exercise Bike Reviews - What makes Schwinn fitness bikes so popular? Compare all Schwinn models and types. Schwinn Uprights, Recumbents, Indoor Cycles and Airdyne models.

Sole Fitness Bike Reviews - Sole Fitness Bikes fit very nicely in the high end residential and light commercial categories and the newest models have an industry leading warranty.

Horizon Fitness Stationary Bikes - Horizon makes comfortable, stable and durable stationary bikes that cost less and have lifetime warranties. Get the quality of more expensive brands at a "no frills" price.

LifeCORE Fitness Bike Reviews - Lifecore Stationary Bikes are the most compact, self-powered, high quality models on the market backed with an industry leading warranty and exceptional customer service.

Nautilus Brand Exercise Bikes - Nautilus is a brand name and the name of the corporation that makes both Nautilus and Schwinn Fitness Bikes. See which brand is best for you and where to find these bikes online.

FreeMotion Brand Fitness Bikes - FreeMotion Fitness now includes a line of In-Home Recumbent Bikes to add to their large collection of commercial grade fitness products. Find out if FreeMotion's Fitness Bikes are for you.

Precor Commercial Bike Reviews - Precor's comfortable and ergonomically designed exercise bikes are among the highest quality models on the market. When you are ready for a top-of-the-line exercise bike, see our Precor models and reviews.

Life Fitness Brand Bike Reviews - Life Fitness got their start making Exercise Bikes. They currently make some of the highest quality Fitness Bikes on the planet.

AFG Stationary Bike Reviews - AFG (Advanced Fitness Group) produces high end Speciality Fitness Bikes. Find out if the Innovative Features of the AFG Recumbent Bikes are right for you.

LifeSpan Fitness Brand Reviews - LifeSpan Fitness produces durable high-end Stationary Bikes and Indoor Cycles that are only sold online and through speciality fitness shops.

Diamondback Stationary Bikes - Diamondback Fitness has a good selection of Upright and Recumbent Stationary Bikes and Indoor Cycles. Find out what features these popular mid-range models have and if their quality stands up to their reputation.

Star Trac Exercise Bikes - Star Trac Makes Commercial Grade Fitness Bikes and Legandary Spin® Bikes but do you get what you pay for?

Weslo Brand Fitness Bike Review - Weslo produces some of the Lowest Priced Stationary Bikes and Indoor Cycles on the market. Find out why average Customer Reviews for this brand may not be accurate.

Marcy Brand Stationary Bikes - Marcy has a good selection of budget exercise bikes, fan bikes and indoor cycles. Find out what you need to know about Marcy's entry-level models.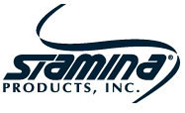 Stamina Exercise Bike Reviews - Stamina produces Budget Exercise Bikes and Innovative Fitness Equipment. Do you get what you pay for? Find out what you need to know about Stamina and reviews of cheap fitness bikes.
Smooth Fitness Brand Stationary Bikes - Smooth Fitness, the award

winning internet fitness company, now brings you Stationary Bikes with Lifetime Warranties to back them up.
Note:

This company is no longer in business.

Livestrong Exercise Bike Reviews - Review Livestrong Indoor Cycles, Upright and Recumbent Bikes, Livetrack Interactive and Myplate. Livestrong Fitness Bikes are excellent quality but the brand suffered from the Lance Armstrong scandal and
Livestrong Bikes are no longer being produced
although some models are still sold in Canada.
SPIN®, SPINNER® and SPINNING® are registered trademarks identifying Mad Dogg Athletics, and its indoor cycling goods and services.